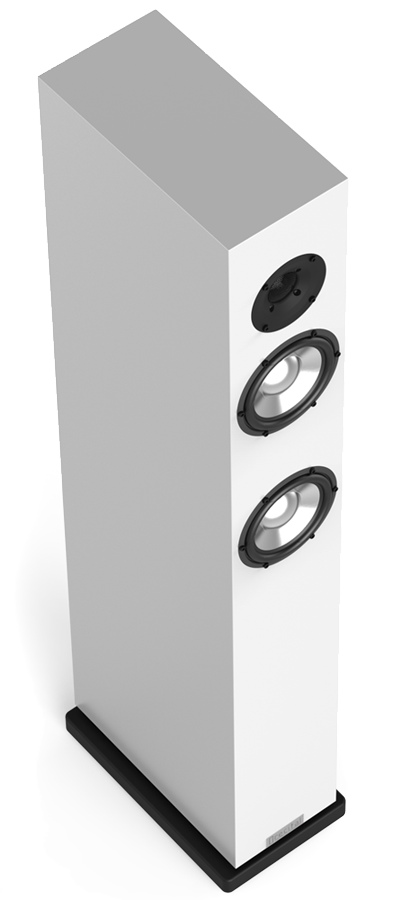 Recital-Audio develops and manufactures in France, high-end loudspeakers for music lovers looking for a totally transparent sound.
More than a brand, Recital embodies the birth of the modern, innovative and accessible French high-end loudspeaker.
Equipped with a unique technology, which combines rigid membrane loudspeakers with intelligent audio signal processing, Recital loudspeakers mark the end of sound signature.
In addition to their beauty, what characterises a Recital loudspeaker is the music, nothing more, nothing less…
Often, manufacturers try to reproduce a particular sound. But we think, the reference is what we hear in real life.
Moreover, from the design phase up to final quality control, all stages of design and assembly are carried out in France. Our loudspeakers thus benefit from a durable and exemplary top-of-the-range finish.
Outstanding filters and components
Our loudspeakers are all equipped with Pure-Motion crossover technology; this crossover technique allows the loudspeakers to maintain a healthy mechanical "piston" behaviour, thus preserving the purity of the signal in order to transmit the music with absolute transparency.
The implementation of Pure-Motion crossover technology would not have been possible with basic components. This innovative technique requires loudspeakers to be equipped with extremely rigid membranes, driven by a specific passive filter.
To implement this crossover with the greatest efficiency, we use only top-of-the-range inductors, capacitors and resistors, carefully selected from the best in the market.
These exceptional components are the final touch to a development at its best.
The best loudspeaker
at the best price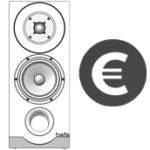 For the HEFA serie Recital-Audio offers direct sales. No middleman. This keeps the prices low for very sophisticated speakers.
Direct sales,
direct contact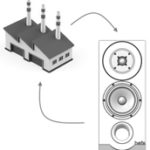 We are the ones developping and assembling your speakers. We know them better than nobody, this allow us to assist you in whatever way you need.
5 years warranty
30 days to try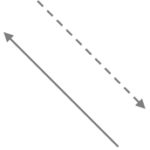 This is our 100% quality promise ! We check that each speaker meets our strict quality requirements before shipping them. You will be the judge !
Recital-Audio
promises of musicality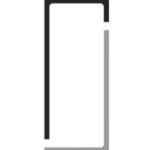 Our more than 10 years of experience characterise our speakers always at the service of musicality. For the HEFA serie we use the best possible techniques.
The direct sale of the HEFA (High End For All) range allows to have truly high-end speakers without commercial intermediaries…
What you pay in direct sales
Traditional sales network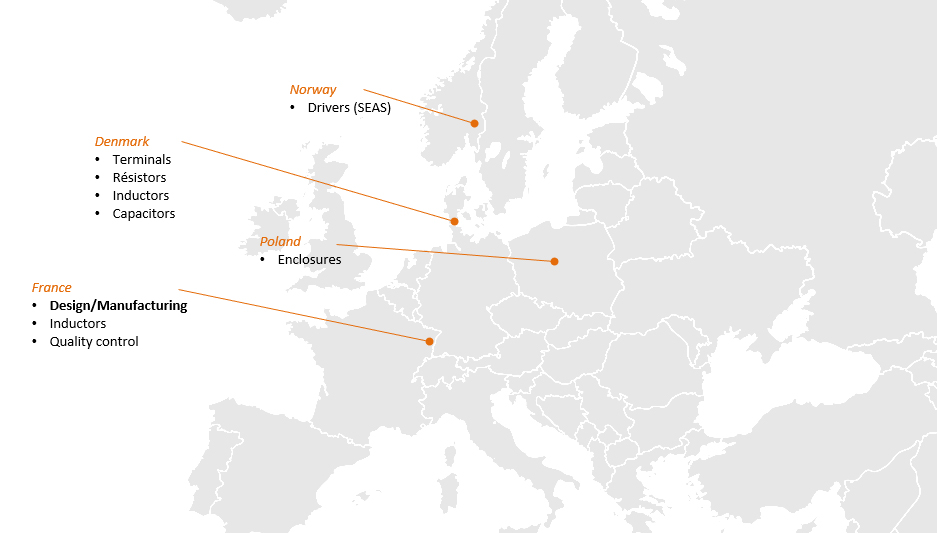 Communication with Alexandre at the top, sending and receiving the speakers in less than a week. What about this pair of Mutine HEFA Ex, they are very pleasant to watch and listen to. Everything is in place, they are neutral and largely fill the living room of my apartment which is 35m² coupled with a…
Dear Sir, These speakers have found their place in a space of 15 square meters. They transmit a very beautiful sound reproduction both in the bass and the treble. A lot of musicality, I am fully satisfied with my purchase. Bravo for this demanding work. Sincerely Bernard
Hello, Bought on September 22, the DEFINE found their place in my 20m2 dedicated, 3m high ceiling and as said, here is a brief return. With the REGA Elex-r, it's the perfect match, enough power for the DEFINE despite their 85db output. And my first impressions of listening to Gambrinus Street are confirmed: they sublimate…
Hello, What more can I say than all the good that has already been said about you and your speakers, that this is the pure truth, indeed, I will add only one thing. You've dreamed about it, RECITAL-AUDIO has done it; you need high-end speakers, at this price, DO IT… Kind regards Patrick C.
Hello Mr. Chamagne,I just received Define, perfectly packaged.With a very sober size and a perfectly neat finish, they quickly found their place in my living room.Listening to Define is simply breathtaking. The precision of the high notes gives the impression of having the orchestra or the people in front of you, it is amazing!The bass…
Thank you Mr. Chamagne! These superb Define, coupled with an Audiomat tube amp, sound majestic on the right recordings; they have replaced a pair of columns three times more expensive without regret! Very accurate and detailed, punchy bass, natural ventilation without holographic effect. Finishing of high level, they miss only a cover for the bass…
Hello Mr. Chamagne, I insist on the Mr. because I received the define at home this Monday, August 30 and I must say that I literally fell in love from the first listening. I do not have the technical and audiophile terms to retransmit to you all that I feel with the listening of these…
Good evening Alexandre, Just a mail to say that my wife and I take such pleasure in listening to music with your Illumines, even though we don't have the same musical tastes. I think I've reached a level I wouldn't have dared to hope for without a really big budget. While the Illumines still stand…
Hello Mr Chamagne, It's already been 6 months since I bought a pair of Recital Illumine and I can tell you that they brighten up my music listening.I am an amateur audiophile with more than limited technical skills and my only ability to judge the quality of my speakers are my ears.Associated with an Atoll…
Hello, A little return on the Mutine. Aesthetically, they are really very successful, very elegant, the walnut veneer blends easily into the decor. They are associated with a preamp Advance Paris PX1 + Boxem Arthur 3409.I am very surprised by the quality of the result, the level of bass for such small speakers is really…
Hello Mr. Chamagne,I would like to inform you that I received my speakers this Thursday.Thank you for the speed and quality of your shipment. After reception, unpacking and connection I am delighted with my first listening on different types of music.However, I find a big flaw in them.They tend to push me to a higher…
Hello, It's been a little over three months since your Illumine HEFA took up residence in my living room. I have to admit that I was a bit reluctant to buy speakers without listening to them first. But 30 days of trial at home, are finally much more effective than one hour of listening in…
Hello,I received the Define, the transport went well, no bad surprises.For the moment I run them with my SMSL AD18 and I am surprised that they work so well with this small amp. I am looking forward to the delivery of my Boxem Arthur 3409/N2 which will go with my RME ADI 2 DAC to…
Incredible speaker with an unbeatable quality-price ratio. Everything is in place, the timbres, the spatialization…. I was able to compare with speakers, currently popular, which cost three times as much and the difference in terms of accuracy on a demanding piece (Too Much by Sufjan Steven) is obvious. Thank you to Mr. Chamagne for allowing…
Good evening Alexandre,Thank you very much for your email. The speakers are incredible, a real treat for the ears. In short, perfection!Thank you and congratulations for designing this great product!Nice evening to youSincerely,David
Hello Alexandre,Three years after acquiring my wonderful pair of Illumine speakers, I wanted to give you a little feedback, to tell you how beautifully they have integrated into their environment, how great their symbiosis with their audio family (Atoll) is, and how much their musicality delights me day after day.I remember how long it took…
The latest speakers from Recital Audio are here! With the new Define speakers, your favorite songs take on a whole new dimension.A punchy bass, a perfectly balanced midrange (practical for film dialogues), and a high quality! No sound distortion or saturation thanks to the beautiful aluminum membranes.Handcrafted, impeccable finish for a price more than attractive…
Hello Alexandre, My new system is now plugged in and I thought I'd give you a little feedback… The system is "simple", consisting of a network player dac amp Atoll SDA 200 signature, Atlas cables hyper 2.0 and therefore the Define. The music is currently played on Deezer Hi-Fi in FLAC format. The whole thing…
My violin of Ingres: the electro-acoustic technique. With Recital-Audio, I discovered a company with a passion for good sound, a timeless and balanced aesthetic, high quality craftsmanship and fair prices, far from the usual high-end marketing canons. The entire range of speakers is based on irreproachable technical concepts that are rarely, if ever, used by…
A Great Passionate of the Audio World ! To be recommended! Listen up! Local production! Alsace ! Availability ! Seriously! Competent! Pairs of Speakers ordered Very Satisfied!
Loudspeakers as original as they are musical, created by an audio professional who totally masters the technical aspects but who also has an ear for music, and this is verified from the first measures of music diffused by these superb creations!
I own a pair of loudspeakers made by Recital Audio and I am very satisfied with them: associated with English electronics, they produce a beautiful sound, but without coloration and do not generate any hearing fatigue. The design, with a high quality leather finish, is also very successful. In short, a product of confidential distribution,…
Hello I have really gone to another world These two-way speakers are amazing The sound quality is superb, After the davis I don't regret Frankly, and especially at this price that happiness Too bad the 3 lanes were not available With pleasure Stéphane
Hello Alexandre. I spent my afternoon doing listening tests and the Yamaha pc2602m gave me the best results. I connected it with an Eastern electric Minimax tube preamp that my twin brother had recommended. A preamp wired in the air of a Chinese manufacture of excellent invoice. It can be found around 500,600 euros but…
I was afraid the lady wouldn't like the color but it turned out great! They fit perfectly in our living room and the sound difference is obvious. Thank you and good luck…
Good evening I just listened to the Define and they live up to all their promises, nothing to do with the Davis, it's really another world. Sincerely Jeanjean
Hello, Everything is going very well with the new speakers. We appreciate the quality of the sound which is much better than with our DAVIS Matisse. Yours sincerely, Cécile and Didier.
Hello Alexandre, I had, of course, planned to give you a feedback after receiving the DEFINE which traveled perfectly well and arrived at the destination without a scratch. I would like to thank you for the protection, they were perfectly safe in their respective boxes. These are my first impressions after a week of daily…
The speakers have arrived Delighted with my 1st listening, the bass is impressive! Yours sincerely.
Good evening, A little return as promised. The speakers arrived in good condition. After pushing the Klipschs into a corner, I plugged them into my AD18 to check that the 2 speakers had their crossovers in place (joke). As far as listening is concerned, there are obviously differences that jump out at you: In favor…
Sorry, I wanted to confirm the receipt of the speakers earlier, but I had a long and busy week at work.So I can confirm that everything went well, the boxes were intact and the speakers in perfect condition. This is actually my first experience with quality listening equipment, and I have no audiophile experience, nor…
contact@recital-audio.com
Receive a 35€ refund if you return the plastic parts of your loudspeaker packaging.
foam wedges
polyethylene protection
Other plastics
Just put all the plastic parts in one of the bags that covered your speakers and send it to us.